I've been Tagged by Saranya. Thanks Sanu. :)
So, here is the screen shot of my current desktop-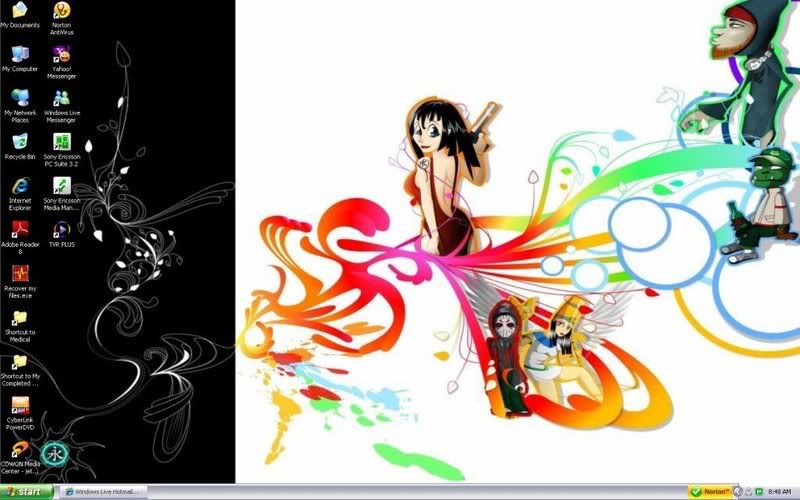 I change my desktop pictures frequently- at least once in a week. I like my desktop fresh and new everyday. It makes me feel fresh as well. I don't have any serious criteria to select my desktop wallpapers. There is only one rule - Any picture that attracts me on the very first sight is fit to decorate my desktop ;) .

What do I love about my desktop?
Nothing very specific about this one, honestly. I just liked it for its simplicity and contemporary look.